Publications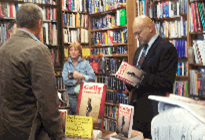 I have written for The Independent, Manchester Evening News, The Guardian, Big Issue, The Daily Mail and a range of other newspapers and journals, around the world.
I am author of 3 travel books: Hidden Kerala; the travel guide, Emilia Romagna; Italy's Hidden Gem and Hidden Greenwich; the travel guide.
Now into its second publication run The Golly in the Cupboard continues to receive excellent reviews and widespread acclaim. Care & Health Magazine's listed it as one of its Top Ten Books of 2003 to 2005.
---
Youth and the Mystery Wall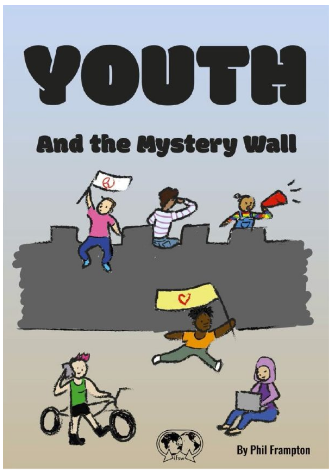 March 2022 pp291 ebook free download International Federation of Social Workers ISBN 978-3- 906820-26-2


""The unique perspective that Phil offers us is to 'read, mark, learn and inwardly digest' is from reflecting on his lived experience, knowledge and learning and helping us to journey together to change our world for sustainable shared futures". Ruth Stark, former President, International Federation of Social Workers

"It is argued here, and I believe implicitly within this excellent book, that we must move further towards thinking about the development of wellbeing and resilience of the individual from a community and not an individualised perspective." Dr Simon Claridge, former Principal Educational Psychologist and Director of Research, Cardiff University Psychology Department




More information: International Federation of Social Workers
---

The Golly in the Cupboard
May 2004 pp300 paperback £7.99 Tamic Publications Limited ISBN 0-9547649-0-0

"This is a brilliant evocation of a turbulent childhood, which I read at one sitting interrupted only by a night's sleep. It should be required reading for everyone whose life impinges on that of a neglected child and deserves a much wider audience. The author has woven together from records kept on him and his own memory, a fascinating account of his roots and how he came to be what he is." Sir Ronald Waterhouse GBE

"an important and uplifting book ... the uplifting story of a man with an indomitable spirit" Malcolm Dean, Assistant Editor - The Guardian

"streets ahead of its genre" Graham Hopkins, Community Care Magazine
More information here at amazon.co.uk
---

Emilia Romagna: Italy's Hidden Gem
November 1999 pp320 paperback £12.95 MHi Publications ISBN: 1902167015

"An extremely useful guide to a little acknowledged region" Traveller Review

Contact:here
---

Hidden Greenwich: The Travel Guide
October 1999 pp230 paperback £10.95 MHi Publications ISBN: 1902167023

"…well researched and comprehensive…excellent guide … why not make a weekend of it and explore under Frampton's guidance……"- The Observer
Contact: here
---
Hidden Kerala: The Travel Guide
November 1997 pp200 paperback £9.95 MHi Publications ISBN: 1902167007

"...a tourist information encyclopaedia…very refreshing...highly readable…" - Indian Express

"All other efforts have been delivered pale and dwindle in comparison...a collector's item" - Destination Kerala (Keralan travel magazine)

"An excellent guide, the first of its kind" - Kerala Tourism Development Corporation

"Highly recommended by India buffs"- Traveller Magazine
Contact: here
---

Uncollectable: Story of the Poll Tax Revolt
Co-authors: Maureen Reynolds, P Frampton Board book 169 pages (March 1992)
Publisher: Greater Manchester Anti-Poll Tax Federation ISBN: 0951921509 RRP: £3.99
"A handbook for revolution…" City Life (Manchester)
Contact: here
---

Fresh Players, New Tactics:
Lessons from Northampton Town Supporters Trust
Phil Frampton, Jonathan Michie, Andy Walsh · Paperback 50 pages (March 20, 2001)
Publisher: Birkbeck College Football Governance Research Centre · ISBN: 0954026500 · RRP: £5.00
"I do detect that supporters are establishing themselves as a major force in the world of football governance as well as being the linchpin of what actually matters in football - the results on the pitch…The experiences of those who follow Northampton Town Football Club have provided a beacon for other supporters to follow." the Rt. Hon. Chris Smith MP, Secretary of State for Culture, Media and Sport (1997-2001)
Contact: The Football Supporters' Association
---