Radio Merseyside RIMA Award
01/01/2009

In June 2005, I presented Radio Merseyside's Golly in the Cupboard programme, based on my book The Golly in the Cupboard. It won the national Race in the Media award for Factual Radio programmes, beating off competition from 50 other national and local programmes. It tells the story of my growing up as a mixed race child in care.

Listen to the programme ...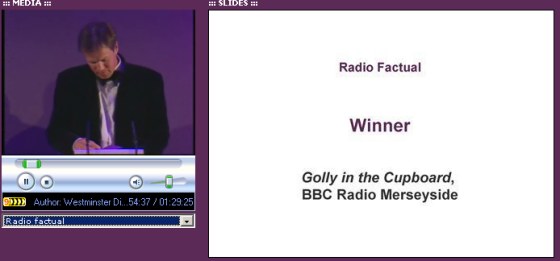 ---
You can download a copy of the programme

here (Zip file - 64 MBytes).